If there's one thing we're all sure of, it's the fact that the dining scene is more competitive than ever across the world. We're able to witness cafés, fast food joints, bars, and all types of F&B outlets in a constant head-to-head battle with their own kind.
It's an unceasing battle between brands to see who can offer the best customer experience.
These days, consumers are willing to pay more for better experiences.
A study conducted by PwC revealed that 42% of consumers said they would pay more for a friendly, welcoming experience, and 52% would pay more for speedy and efficient customer experience.
And while price and quality are still the leading factors for influencing purchase decisions, 73% cited good experience as the key in influencing brand loyalties.
Take fine dining restaurants for example. Consumers are willing to pay exorbitant prices for dining in upscale restaurants mainly because of the overall experience.
With that being said, the competition between upscale restaurants isn't any easy as well. In fact, it's a whole different ball game altogether now that customer experience is already in the picture. There are consumer groups that are willing to pay extortionate prices for fine dining in upscale restaurants, purely because of the five-star experience that it is accompanied with.
So, what else are consumers of today looking for when it comes to dining in upscale restaurants?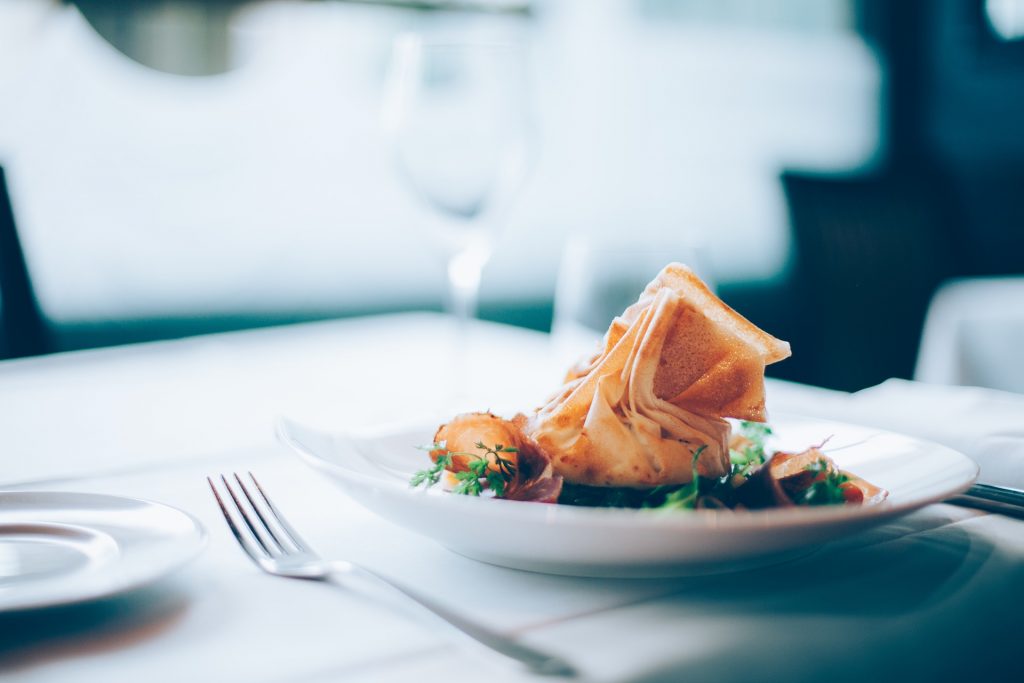 Authentic And Personalized Experiences
Customer experience has long been a priority in Japan, and the term "The customer is God" is a common notion that has been shared among the Japanese for the longest time.
In recent years, the popularity of Japan's traditional art of experiential dining has been skyrocketing on a global scale. Better known as omakase, this sophisticated form of dining literally translates to "I'll leave it to you" in Japanese, which indicates that diners leave themselves in the hands of a chef to be served a meal that is skilfully prepared using the finest ingredients available, of course for a hefty price.
It's been observed that more and more consumers are willing to pay sky-high prices for this experience. Perhaps we have the digital advancement and the accessibility of social media to blame since the sharing of experiences has become — and is still becoming — increasingly easy via just a click of a button. But it is also without a doubt that consumers are craving personalized, authentic experiences.

With omakase, diners are typically seated by the counter, where they get to observe how the chef makes every single piece of their course for their particular meal. There is no menu for it; it's based on the chef's judgment about the ingredients available and how they can blend well together while pleasing his customer's tastes. It's a highly individualized experience for both the customer and the chef.
Digitally-Driven Experiences
A restaurant tech study conducted by Toast revealed that almost 80% of consumers agree that technology improves their restaurant experience. Hence, it is without doubt restaurants that embrace the digital revolution are able to stay ahead of the game.
But more often than not, restaurateurs tend to forget that the experience before and after dining in a restaurant plays a pivotal role in determining customer's loyalty to a brand. From the diner's first engagement with the brand digitally to the moment they step out of the physical store — every part of the journey matters in building a positive lasting impression.
In fact, a SalesForce report states that 70% of customers say connected processes — such as seamless handoffs or contextualized engagement based on earlier interactions — are very important to winning their business.
Here are some of the ways upscale restaurants can adapt to meet the evolving needs and demands of the modern-day consumer.
Seamless experience with online reservation
We spoke about a customer's first touchpoint with a brand, and in many cases, it's when they plan to make a reservation to dine in. In today's digital era, modern-day patrons prioritize convenience, which means being able to make a reservation within a few clicks of a button anytime, anywhere. Besides having a user-friendly and optimized website to direct users to, restaurateurs can also leverage on social media platforms to perform reservations via the messaging system.
Use social media for reviews
Apart from using social media as a go-to platform for online reservations, customers are also more inclined to logging on to these platforms for honest reviews.
Have you ever checked Facebook for ratings and reviews of restaurants you planned to try? Well, it's actually more common than you think. A research done by Empathica shows that nearly 3 in 4 customers (72%) have used Facebook to make restaurant or retail decisions, based on the comments and images that have been shared by other users.
A quick response rate also helps tremendously in building a good reputation among potential customers who visit your page. This also includes responding positively in a timely manner to both the good and bad reviews on the page. A SalesForce study revealed that 64% of consumers as well as 80% of business buyers said they expect companies to respond and to interact with them in real time.
Adopt a personalised approach
Remember how customers are craving personalized experiences? A study on gratitude by TD Bank revealed that 36% of customers commit to a brand because of those personalized experiences.
Thankfully with the help of technology, restaurateurs don't have to approach each and every patron manually to get to know their every detail. Restaurateurs are turning to loyalty programs to help assist in gathering big data of their patrons. From basic particulars such as their name and date of birth to in-depth information such as dietary restrictions, special dates, and more, these facts can be utilized to its advantage to deliver a personalized five-star service to these patrons.
Looking for other ways to digitally transform your restaurant? Try out these six essentials.

Customers want experiences that make them feel valued
When it comes to upscale restaurants which incorporate high-quality food, elevated ambiance and top-notch service, the competition between brands of the same industry stiffens and customer loyalty is determined by an exemplary customer experience that makes them feel like they are being valued.

At least 57% of customers have stopped patronizing a business because a competing business has given them a better customer experience.

SalesForce
With the assistance of a comprehensive loyalty program, restaurateurs are able to deliver experiences that are authentic, personalized as well as digitally-driven to suit the needs of the modern-day patron — making them feel appreciated and valued by the brand. On top of that, experiences as such enable the customer to develop an emotional connection with the brand, which helps to build a long-lasting relationship between the two.
Interested in kick-starting a loyalty program for your upscale restaurant? Speak to us today.